Signs For Schools
Sign & Design have worked with many schools over the years and as a result we have become specialists in school signage, an area which has increasingly become an integral part of our business.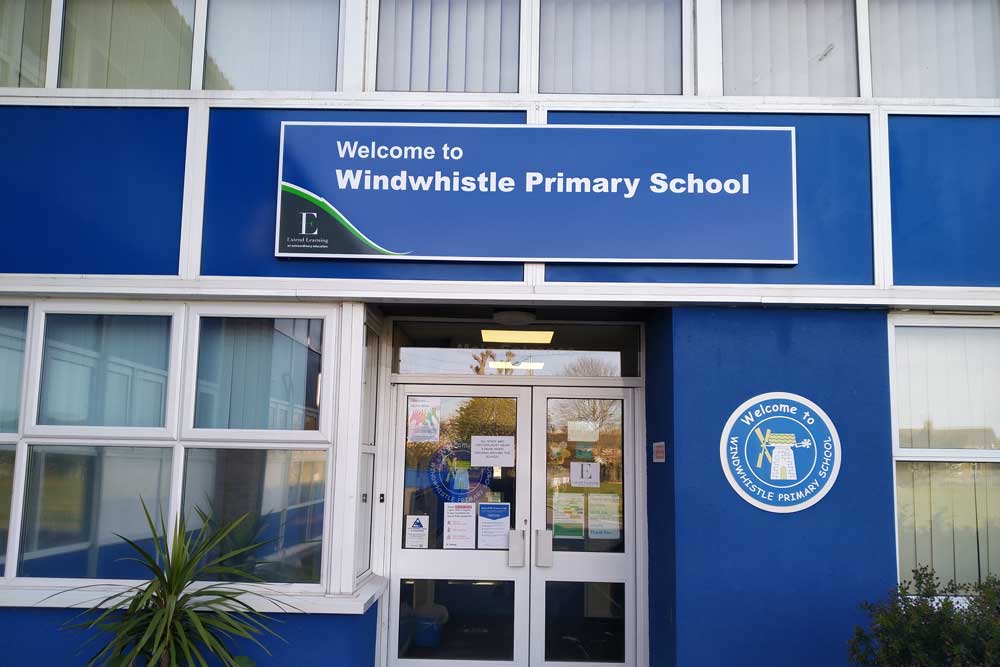 Our service is comprehensive as well as reactionary to the fast changing school environment. We supply signage on an ongoing basis to both Millfield School and Wells Blue School in Somerset plus many smaller schools throughout the county.
The service we offer is highly personal and efficient which we achieve through working closely with schools estate managers, marketing departments and finance departments to make sure all concerned parties are kept informed about the signage process in terms of practicalities, planning permission, aesthetics and cost.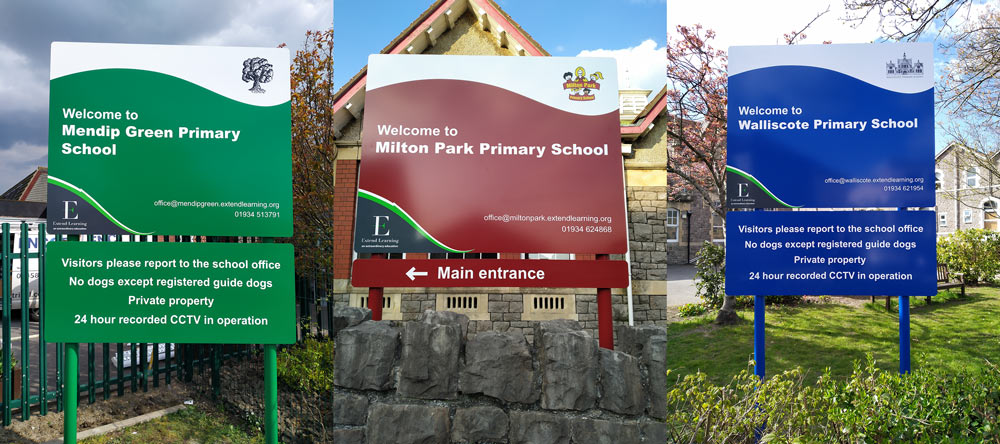 The products we produce for schools are wide and varied. For example we have recently completed main entrance and perimeter signs, way-finding signs, school vehicles, and health and safety notices.
We also produce a range of internal school signage including way-finding signs, name plates, decorative graphics, murals and honours boards. Schools also tend to be a hub for outside events for which advertising and promotional materials are often required such as posters, pull-up displays, banners and A-boards.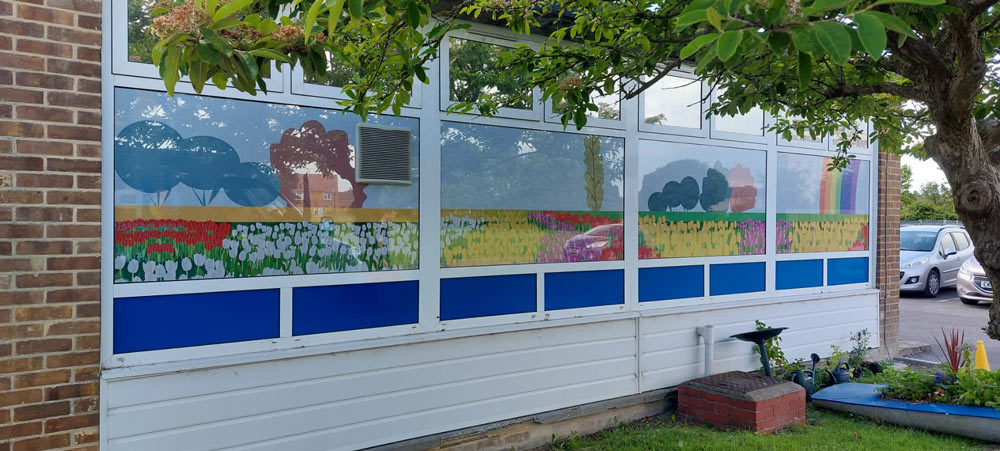 Our all-inclusive service ensures that the design of the signage maintains the schools branding as well as promoting a smart and professional image to all visitors, staff and children. As well as the sign aesthetics, we also manufacture signs in a range of materials that will allow them to stand the test of time in a hard wearing environment while also ensuring signs are fitted safely for everyday use on the site.
We supply a full onsite sign fitting service and all workmen are fully insured and CRB checked.