Specialist Signwriting
As specialist signwriters, we have significant experience of creating unique, tailored designs, using a range of alternative materials and process to provide distinct, impactful messaging – whatever the environment.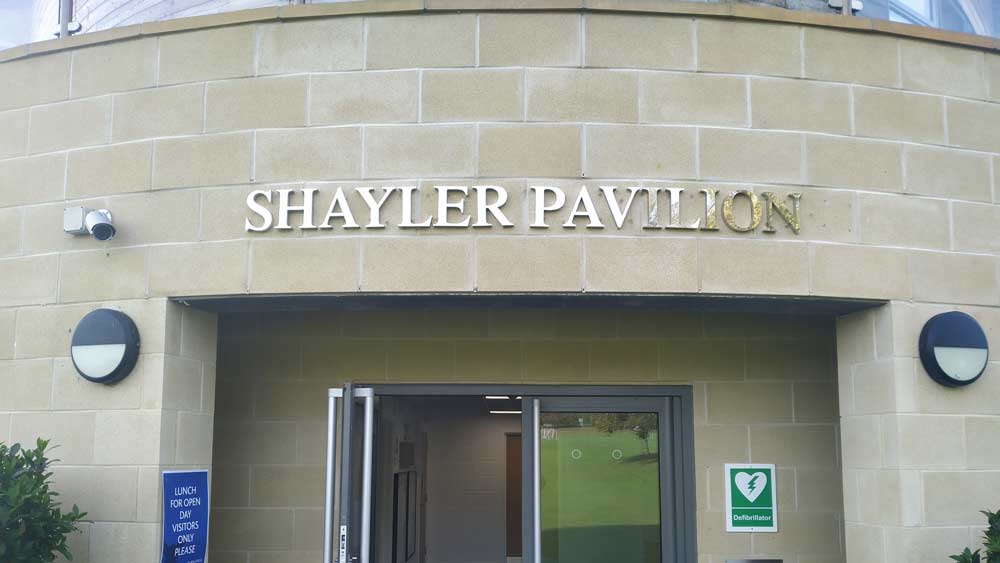 SHAYLER PAVILION, MILLFIELD SCHOOL – Polished stainless steel built up letters supplied with extended pins for hidden fixings. A very high quality finish which will last for many years.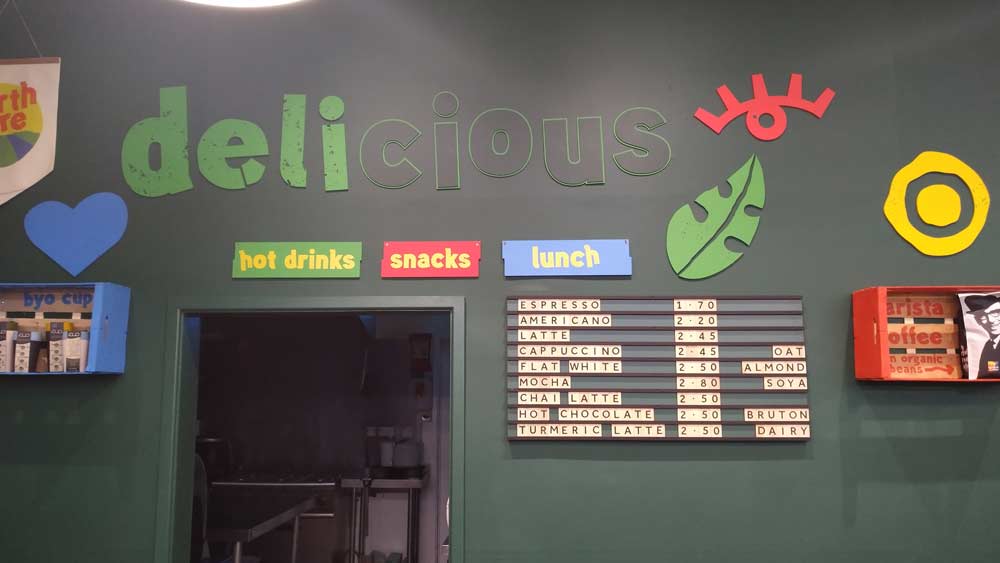 EARTHFAYRE – Instore café in Glastonbury, text & logos fabricated from 5mm mdf, routed & hand painted. Bonded direct to wall, gives a 3D Effect for maximum impact.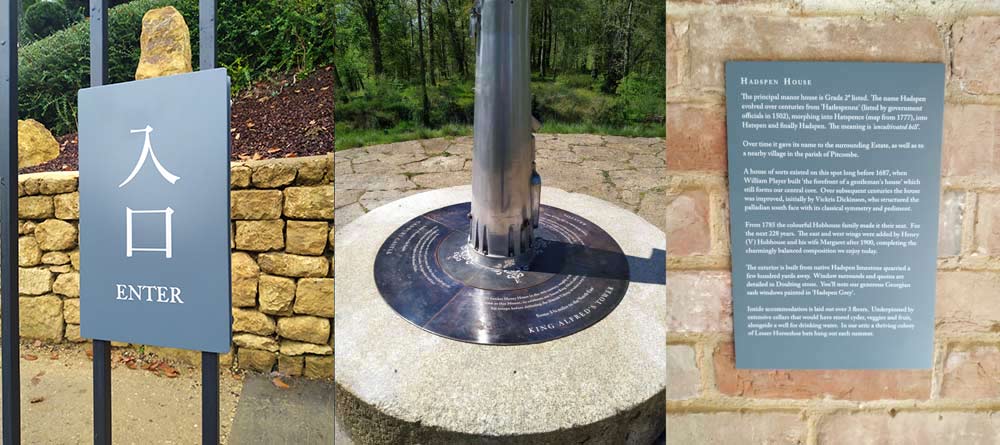 THE NEWT in SOMERSET – A couple of examples of an ongoing signage project using quality materials to client spec. Blue /Grey signs are powder coated aluminium with screen printed text for a variety of applications often fitted to rough stone walls.
BINOCULAR BASE – 10mm Bronze patinated finish & engraved text, filled cream colour, supplied in sections. Will last for ever !

THE LION – Timber fascia board, hand painted with 5mm acrylic standoff letters, text & logo. Lion artwork direct digital printed. Acrylic protruding the sign frame gives a modern contemporary look.